Help your home to protect you against moisture and keep it dry and warm
Homes could be different - private houses and apartments, made of a bricks or a concrete.
But what unites them all - the warm feeling of being in comfort - you're always in safe.
We in Unisil believe that Wellness of our homes reflects the Wellness of our lives.
That's why we strive to protect and maintain all the homes with our Aquaproof liquid.
The Unisil Aquaproof series - absolutely safe and colorless impregnation for almost any external surfaces after which moisture will not be able to penetrate into your home and bring humidity and mold inside. Moreover any dirt, dust and salts can be easily washed off the surface.
At the same time, the micro pores of the surface stay untouched, your house continues to "breathe" and maintain comfortable microclimate.
Our researches indicate the following benefits of protected surfaces:
* Moisture absorption is reduced by 15 times
* Aesthetics and durability of surface is improved in 5 times
* Heat preservation in winter time increased by 15%
* Guaranteed protection term is at least 3 years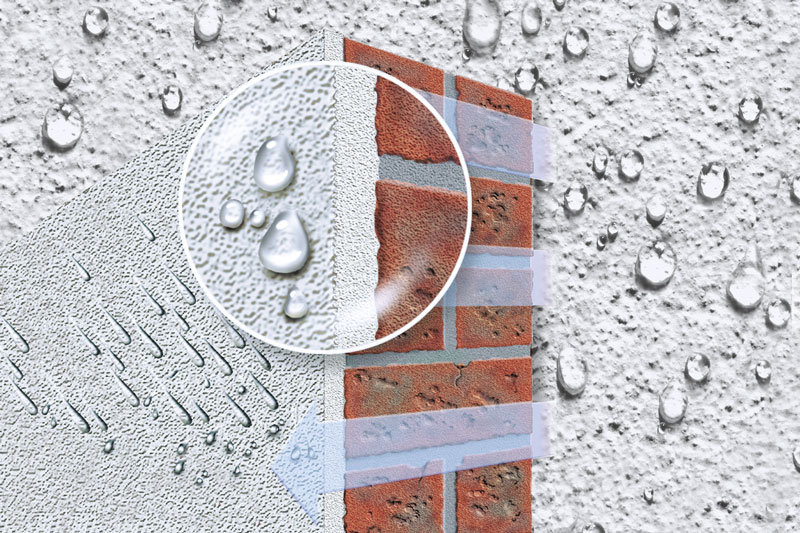 The process of protecting your home can be even turned into an exciting family pastime as even children can easily apply Aquaproof under adult supervision with a brush or roller. You may be curios what is the price for such a list of benefits and we are happy to surprise you that protection of 1m2 will cost you less than 1 euro!
Our liquids are used for years by all the major manufacturers of drywall, building blocks and mineral wool – we have enough expertise and will gladly help you to protect your home.
Leave comments below the post and our experts will answer any questions about the application or provision of Aquaproof sample.